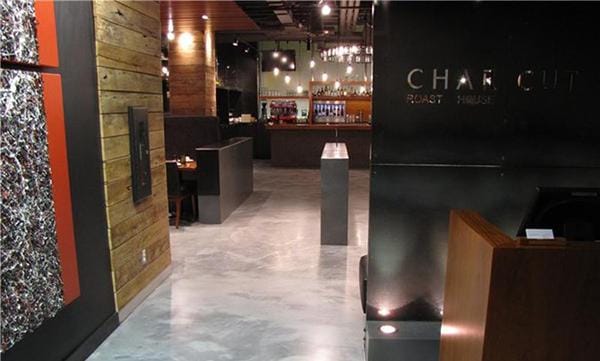 Trusted since 2006, and conveniently located in Calgary Alberta, we are Western Canada's leaders in providing epoxy flooring and concrete coating applications for residential, commercial, and industrial clients. Proudly serving Alberta, British Columbia, and the Prairies, we have applied more than 1 million square feet of flooring applications.
At Concrete Inspirations Epoxy Flooring & Concrete we will collaborate closely with homeowners, contractors, business owners and/or designers to determine the right epoxy flooring or the most suitable concrete coating application for your project. From high performance concrete coatings that are strong enough to withstand the most demanding environments for commercial and industrial floors, to residential concrete coatings that are exquisite and meet the needs of everyday use while contributing to the overall aesthetics of your home, we have the most desirable concrete flooring applications to meet your needs, budget, and timeline. Collaborate with us today.
Concrete Inspirations Epoxy Flooring & Concrete is Calgary's Top Choice for your concrete coatings (such as epoxy) and concrete restoration. Our diverse portfolio, skill set and experience makes us the industry leader for epoxy flooring and all types of concrete coatings. Our depth of knowledge within the industry coupled with working in the most difficult scenarios has allowed us and empowered us to learn more and grow. When Concrete Inspirations Epoxy Flooring & Concrete was first founded in 2006, we primarily installed residential epoxy flooring systems but over the past 15 years we have grown and now service Residential, Commercial and Industrial clients with all of their flooring needs. There is a skill and a science that is required for the proper application of epoxy floors and polished Concrete to ensure they last. At Concrete Inspirations Epoxy Flooring & Concrete you can be assured that all of our applications are tried, tested and true to the manufactured guidelines.
We pride ourselves not only on our vast flooring application knowledge, but also on providing exceptional service. We are a business that heavily values consumer satisfaction, superior quality, and can offer you infinite solutions to when it comes to your epoxy flooring and concrete coating  requirements. 
Concrete Inspirations. Floor Coating solutions INSPIRED and designed with you in mind!